Overview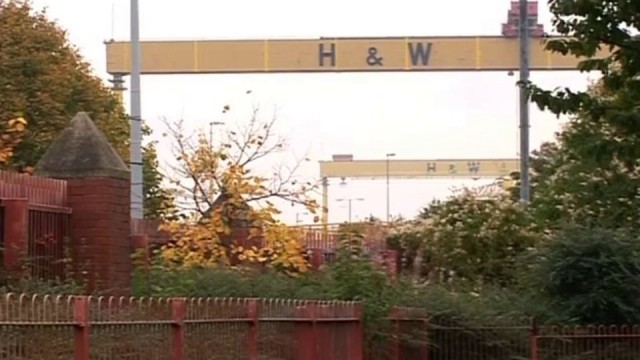 Also known as fallen arches, the condition of flat feet is characterized by a lack of appropriate arch in the inner foot. It can be a genetic condition or the result of improper body mechanics. Often the whole of the foot will contact the ground. Because a healthy foot is structurally able to support the weight of the body thanks to the bone structure that comprises the arch, a flat foot often is unable to properly support this weight and will cause extreme pressure in the joints above, such as the ankles, knees and hips.
Causes
If you tend to pronate, roll your foot and ankle in when you walk or run you may cause your arch to fall. Pronating your foot and ankle interferes with the normal movement of your foot. You should land on your heel first and roll through the middle of your foot. Landing on the inside of your foot stresses foot and ankle bones, tendons and ligaments. This can lead to many problems including flat feet. Your podiatrist can examine the way you land on your foot and then design orthotics to help you move correctly. It is important to wear the right shoes for an activity, to provide necessary arch support. Making these corrections can relieve symptoms.
Symptoms
The majority of children and adults with flexible flatfeet never have symptoms. However, their toes may tend to point outward as they walk, a condition called out-toeing. A person who develops symptoms usually complains of tired, aching feet, especially after prolonged standing or walking. Symptoms of rigid flatfoot vary depending on the cause of the foot problem. Congenital vertical talus. The foot of a newborn with congenital vertical talus typically has a convex rocker-bottom shape. This is sometimes combined with an actual fold in the middle of the foot. The rare person who is diagnosed at an older age often has a "peg-leg" gait, poor balance and heavy calluses on the soles where the arch would normally be. If a child with congenital vertical talus has a genetic disorder, additional symptoms often are seen in other parts of the body. Tarsal coalition. Many people have no symptoms, and the condition is discovered only by chance when an X-ray of the foot is obtained for some other problem. When symptoms occur, there is usually foot pain that begins at the outside rear of the foot. The pain tends to spread upward to the outer ankle and to the outside portion of the lower leg. Symptoms usually start during a child's teenage years and are aggravated by playing sports or walking on uneven ground. In some cases, the condition is discovered when a child is evaluated for unusually frequent ankle sprains. Lateral subtalar dislocation. Because this often is caused by a traumatic, high-impact injury, the foot may be significantly swollen and deformed. There also may be an open wound with bruising and bleeding.
Diagnosis
People who have flat feet without signs or symptoms that bother them do not generally have to see a doctor or podiatrist about them. However, if any of the following occur, you should see your GP or a podiatrist. The fallen arches (flat feet) have developed recently. You experience pain in your feet, ankles or lower limbs. Your unpleasant symptoms do not improve with supportive, well-fitted shoes. Either or both feet are becoming flatter. Your feet feel rigid (stiff). Your feet feel heavy and unwieldy. Most qualified health care professionals can diagnose flat feet just by watching the patient stand, walk and examining his/her feet. A doctor will also look at the patient's medical history. The feet will be observed from the front and back. The patient may be asked to stand on tip-toe while the doctor examines the shape and functioning of each foot. In some cases the physician may order an X-ray, CT (computed tomography) scan, or MRI (magnetic resonance imaging) scan.
pes planus exercises
Non Surgical Treatment
The treatment your podiatrist recommends will depend upon the trouble and pain you?re experiencing. Custom shoe inserts (orthotics) are most often recommended and are quite effective. Stretching exercises to loosen and strengthen the supporting tendons may also be recommended. Orthotic devices or bracing. To give your arch the support it needs, your foot and ankle surgeon may recommend an ankle brace or a custom orthotic device that fits into your shoe to support the arch. A short-leg cast or boot may be worn to immobilize the foot and allow the tendon to heal. Ultrasound therapy and stretching exercises may help rehabilitate the tendon and muscle following immobilization. Nonsteroidal anti-inflammatory drugs (NSAIDs), such as ibuprofen, help reduce the pain and inflammation. Your foot and ankle surgeon may recommend changes in your footwear.
Surgical Treatment
Rarely does the physician use surgery to correct a foot that is congenitally flat, which typically does not cause pain. If the patient has a fallen arch that is painful, though, the foot and ankle physicians at Midwest Orthopaedics at Rush may perform surgery to reconstruct the tendon and "lift up" the fallen arch. This requires a combination of tendon re-routing procedures, ligament repairs, and bone cutting or fusion procedures.
Prevention
Strap the arches into the anatomically correct positions with athletic tape and leave them like this for some time. If the fallen arches are an issue with the muscular structure, this may give the muscles an opportunity to strengthen. This is definitely not a fallen arches cure all the time but it can help prevent it more times than not. Ask a doctor or physical therapists to show you how to do this taping. Find shoes that fit. This may require that you get your foot measured and molded to ensure that the shoe will fit. Shoes that are too big, too tight or too short, may not directly cause the fallen arches, but they can assist with the damage to the area. These shoes should have thick cushioning inside and have plenty of room for your toes. Walk without shoes as much as possible. Shoes directly assist with weakening and distorting the arches of the feet so going without shoes can actually help strengthen your arches and prevent fallen arches. Walking on hard and bumpy surfaces barefooted makes the muscles in your feet strengthen in order to prevent injury. It is a coping mechanism by your body. Insert heel cups or insoles into the shoes that you wear the most. Many people wear uncomfortable shoes to work and these are the same shoes that cause their arches the most problems. Inserting the heel cups and insoles into these shoes can prevent fallen arches from occurring. Many people place these inserts into all their shoes to ensure support. Ask a medical professional, either your doctor or a physical therapist, about daily foot exercises that may keep the arches stronger than normal. Many times, you can find exercises and stretches on the Internet on various websites. Curling your toes tightly and rotating your feet will help strengthen your longitudinal arches. Relax your feet and shake them for a minute or so before you do any arch exercises. This will loosen the muscles in your feet that stay tight due to normal daily activities. Wear rigid soled sandals whenever possible to provide a strong support for your arches. Wooden soled sandals are the best ones if available. Walk or jog on concrete as much as you can. This will create a sturdy support for your arches. Running or walking in sandy areas or even on a treadmill, does not give rigid support. Instead, these surfaces absorb the step, offering no support for arches.